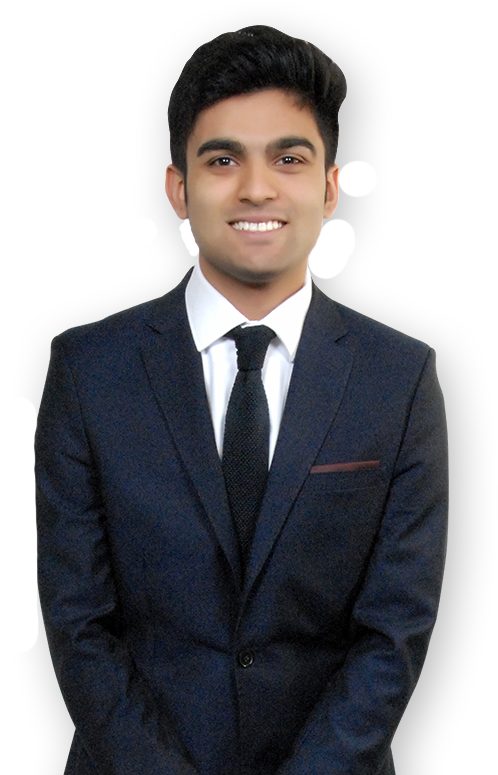 Final year undergraduate BA (Hons) International Business Management student. I am a Committed, hardworking and dedicated individual with a keen interest within all fields of business related disciplines. I have undertaken previous placement experiences at Rolls Royce plc, O2 Ltd and most recently an international internship placement at Hyundai Motors India Ltd. These experiences have helped me to learn about key corporate culture and vital business ethics within organisations. This correlates with my existing skills of collaboration, communication and organisation when working within a professional capacity.
Address
11, Sir John Newsom Way, Welwyn Garden City, Hertfordshire, AL7 4 FJ, UK
Contact Info
+44 7949 177219
Karanrajesh@gmail.com
Marketing Summer Internship
Hyundai Motor India Ltd.
Dates Employed: Aug 2018
Duration: 1 month
Location: Chennai, Tamil Nadu, India
Summer intern for 2 weeks, in the Ekkaduthangal branch of Hyundai motors in Chennai
Summer Student
The London School of Economics and Political Science (LSE)
Dates: Jul 2018 – Aug 2018
Duration – 3 weeks
Location: London, United Kingdom
Completed 3 weeks Summer school at the London school of Economics. studied an additional marketing module MG101.
Foxes Lair Group Assignment
presentation
De Montfort University
Dates Employed: Apr 2018
Duration: 1 month
Location: Leicester, United Kingdom
Undertaking a 5 minute pitch for our product to local investors.
Former Team member
Enactus De Montfort University
Dates: Oct 2017 – Jan 2018
Duration: 4 months
Location: Leicester, United Kingdom
Former member Non profit organisation management global initiative led by students to make sustainable differences around the world
Work Placement
Rolls-Royce
Dates: Feb 2013
Duration: 1 month
Location: Derby, United Kingdom
Weeklong placement in Business and Engineering departments.  Learnt about International business culture and practice of Rolls Royce.
Dates: Oct 2009
Duration: 1 month
Location: Harlow, Essex, UK
Weeklong placement experience. Shadowed branch manager in customer services department.

Nicholas Breakspear School
2009 – 2014
John Henry Newman
2014 – 2015
Eaglescliffe Secondary School
2015 – 2017

De Montfort University
Degree: Bachelor of Arts – BA Hons
Field Of Study: International Business Management
Date of expected graduation: 2017 – 2021
Activities and Societies: De Montfort University Cricket DMUCC
Licenses & Certifications
International Marketing Placement Hyundai certificate
Issuing authority: Hyundai Motor India Ltd.
Issued Aug 2018, No Expiration Date
The London School of Economics and Political Science (LSE)
MG101: Marketing Module Certificate
Issuing authority: The London School of Economics and Political Science (LSE)
Issued date: Aug 2018
GCSE Mathematics Peer Tutor
Nicholas Breakspear RC School
Dates volunteered: Sep 2013 – Nov 2013
Volunteer duration: 3 months
Cause: Education
Was chosen along with fellow students to help mentor fellow peers in the lead up to GCSE exams.
Volunteering at placement fair
Graduate-jobs.com
Dates volunteered: Oct 2017 Volunteer
Duration: 1 month
Cause: Education
Placement fair held at De Montfort University, volunteered along with other University students to help raise.
Dates volunteered: Jun 2018 – Jul 2018
Volunteer duration: 2 months
Cause: Poverty Alleviation
Volunteered at my local Oxfam store 3 days per week for 3 weeks in Welwyn Garden City.